Bite of England: London & York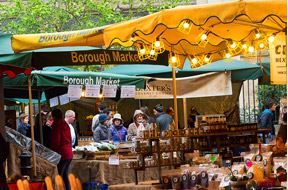 Bite of England
Putting aside its former reputation for uninteresting cuisine, warm beer and terrible coffee, Great Britain has become an exciting food and drink destination! In this package you'll explore charming food markets, learn the history of chocolate, and become an expert at pairing tea with cheese.
Includes:
4 Nights London
Historic Pubs of the London Docklands Walking Tour
Borough Market
...
About Avanti Destinations

The passion to serve and inspire savvy travelers with innovative and personalized vacations has been the driving force for 31 years at Avanti Destinations. We have the passion for independent travel and want to share it with you! We provide you with authentic travel experiences backed by our expert knowledge. You go where you want. When you want. With the flexibility to savor special moments along the way. Your vacation is uniquely yours. That's Avanti!
Our record of success at Avanti
...